Gold Members' Content

Articles by Gold members

Products by Gold members

YouTube videos by Gold members

Latest tweets by Gold members

3rd party reviews of Gold members
healthyvoices.net articles
Why Cleaning Your House is Great for Your Health

Overview Of The Latest BPC-157 Peptide Research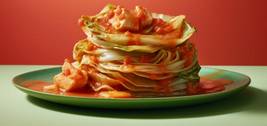 Some Tips on Dealing With Urinary Incontinence

A Look at Effective Health Care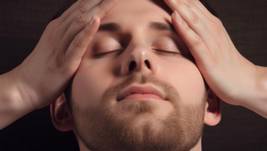 Create an Image With Long Hair

Number of listings removed from our directory since 1st November 2019 =
291
An interview with Leanne Morris from Harbour Day Spa
The Interview
What steps do you take to stand out from your competition?
We give an experience to remember.
Everyday for the past 15 years I have loved going into work to look after our clients


What's the most unique way you market your business?
TripAdvisor and our 109 reviews really help our credibility


Do you find social media effective in marketing your business, or do you think it's overhyped?
Yes we do but it is only part of our marketing


How long have you been marketing your business online? What changes have you seen in this time?
For as long as we have been in business. The changes in social media have been huge.
Google searches are now more relevant than ever.


How much do you rely upon word-of-mouth marketing?
To an extent we do


When did you launch your website? What changes have you seen on the internet since launching your website?
When we launched in 2004
The speed and how impatient people are these days at page loading times


What do qualities do you look for in an employee?
Team work!


What made you get into the business you're in?
I have always been in the industry


What's the thing you hate the most about the industry you're in?
The undercutting and short cuts.
Staff without qualifications


You can change three things about the industry you're in - tell us what you'd change.
Better profit margin on skincare
Staff attitudes towards extra training
Staff to realise without add on sales, a business cannot remain profitable



What's one thing your target market don't fully understand, but would greatly benefit them if they did?
Skincare is constantly evolving and we can do more for skin in a facial treatment than ever before


What's the most annoying type of spam email that clogs up your inbox?
SEO


Do you think the internet is heading in a positive or negative direction?
Yes and No


Is your business a lifestyle business, or are you always looking for continious growth?
It is a luxury - we are always looking to keep growing our new client base while looking after our existing clientele


Describe your office! For example, do you work from home, or do you have an office full of employees?
Busy - we have a meeting table and 4 computer stations. We have employed marketing staff


How did you get your idea or concept for the business?
It was the next step in my career in beauty


What is unique about your business?
That we are in suburbia in Brisbane with waterside views from our dayspa


If you had one piece of advice to someone just starting out, what would it be?
Understand cashflow and staff wages


Are there any ethical concerns that your type of business must deal with?
Cruelty free products and being water usage conscious


What's the biggest problem you are currently facing with running your business?
Not getting the additional sales with each client booking. Staff must know how to upsell an additional treatment or a retail product


What works best when talking with your clients/customers - an informal or formal style of communication?
Both - friendly but educational


Is the customer always right?
Usually


Have you ever 'fired' a customer?
Yes!


What extra lengths do you go to when looking after your customers that your competition don't bother with?
We give them the ultimate luxe location - no one else has what we do


How much do you focus on after-sales support?
We do follow up and offer informative newsletters