Gold Members' Content

Articles by Gold members

Products by Gold members

YouTube videos by Gold members

Latest tweets by Gold members

3rd party reviews of Gold members
healthyvoices.net articles
Good Habits You Can Develop So You Can Lose Weight

Yoga, Your Daily Exercise
Why Cleaning Your House is Great for Your Health

Overview Of The Latest BPC-157 Peptide Research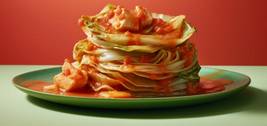 Some Tips on Dealing With Urinary Incontinence

Number of listings removed from our directory since 1st November 2019 =
310
An interview with Jon Dunn from Arbonne Reviews
About Jon Dunn
I am the founder of the business. As an online marketeer, I have built the site and continue to deliver strategies to grow the traffic and revenue generated from the site.
I work for Arbonne Reviews
The Interview
What's the most unique way you market your business?
Our revenue is generated from introducing folks to the benefits of becoming Arbonne preferred clients. Similarly, our business grows as we introduce people to the Arbonne consultant opportunity.

We recently introduced a chatbot to the website. Engagement is very good and the bot is an effective way to gently steer visitors to the pages and information that is most important to the business.


Describe your office! For example, do you work from home, or do you have an office full of employees?
We work remotely. I run the day to day office and we have freelancers who work one or two days a week and they are also rmote, but based in the UK.


How did you get your idea or concept for the business?
The concept of the website is to capture relevant traffic via SEO (folks who are in the cycle towards an Arbonne purchase) and introduce them to the money saving opportunities involved with the Arbonne Preferred Client Program.

As a digital marketeer, the concept was strong and made sense. It's great for business but also great for our web visitors. Most people involved with MLM business focus on offline. We are most definitely focussed o online and try to automate the recruitment process as much as possible.


What works best when talking with your clients/customers - an informal or formal style of communication?
We're somewhere in the middle. We are an affiliate of a large international corporation and our message (while lifestyle based), concerns consumers attaching to brand and spending money. We find that a moderately informal tone works best.


Is the customer always right?
99% of the time!
Sometimes the customer is wrong, but of course we treat them as if they are right. 1% of the time the customer is wrong and we will tell them, but in a way that does not effect our relationship with the customer. It's all about effective, concise communication.