Hearing Aids | Audiology South

https://audiologysouth.co.nz/
New Zealand Audiologists | Audiology South


Audiology South has three hearing clinics located in the South Island of New Zealand (Invercargill, Dunedin and Queenstown), with satellite ear clinic services in Gore, Winton and Te Anau.

Audiology South is locally owned by its practitioners, making it different from other audiology clinics as they are not part of a hearing aid or corporate group.

Some of their services include hearing assessments, tinnitus treatment, ear wax removal and hearing aids sales, servicing and repairs.

Contact a member of their team for in-depth hearing expertise from a registered Audiologist.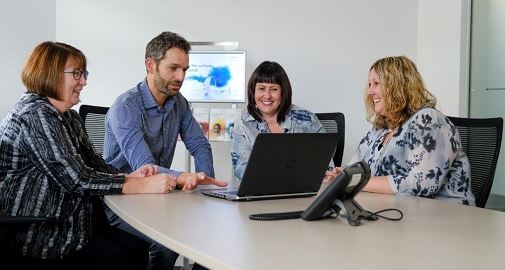 Latest videos by audiologysouth.co.nz
Audiology South
published on 16 December 2019 by audiologysouth.co.nz
A deeper dive into audiologysouth.co.nz
Common questions asked about audiologysouth.co.nz
1. What services do you offer?
At Audiologysouth.co.nz, we offer a range of services to help with hearing-related issues. Our services include comprehensive hearing tests, evaluation and treatment of tinnitus, and the fitting and adjustment of hearing aids. We are dedicated to providing personalized care and solutions to improve your hearing health.

2. How can I book an appointment?
Booking an appointment with us is easy. You can call our dedicated appointment line at 0800 547 836 to schedule a convenient time. Our friendly staff will assist you in finding the earliest available appointment that suits your schedule. Alternatively, you can also book an appointment online through our website by filling out a simple form.

3. Who are the professionals behind Audiologysouth.co.nz?
At Audiologysouth.co.nz, we have a team of highly qualified and experienced professionals dedicated to providing excellent hearing care. Our team includes audiologists, hearing aid specialists, and support staff who are passionate about helping individuals with their hearing needs. We continuously update our knowledge and skills to ensure we offer the latest advancements in audiology services.

4. How long does a hearing test take?
The duration of a hearing test can vary depending on individual circumstances. On average, a comprehensive hearing test takes approximately 30 to 60 minutes. During this time, our audiologists will assess your hearing abilities, conduct various tests, and discuss the results with you. We strive to provide a thorough evaluation to accurately diagnose any hearing issues and recommend appropriate treatment options.

5. Do you offer support and adjustments for hearing aids?
Yes, we provide ongoing support and adjustments for hearing aids. Our team of professionals will assist you in selecting the most suitable hearing aids based on your specific needs and preferences. We offer comprehensive fittings, programming, and adjustments to ensure optimal performance and comfort. Additionally, we provide guidance on proper care and maintenance of your hearing aids to prolong their lifespan and maximize their benefits.
Some reasons to choose audiologysouth.co.nz
Convenient Appointment Booking
The company offers the convenience of booking appointments online or by calling their dedicated phone line at 0800 547 836. This allows customers to easily schedule a hearing test or consultation at their preferred time and location.
Experienced and Knowledgeable Team
The company takes pride in their team of professionals who are experienced and knowledgeable in the field of hearing health. Their dedicated staff members are trained to provide accurate hearing tests, offer personalized advice, and recommend suitable hearing aids based on individual needs.
Comprehensive Hearing Tests
Customers can benefit from the company's comprehensive hearing tests, which are conducted by qualified audiologists. These tests assess the individual's hearing abilities, identify any hearing loss or related issues, and help determine the most appropriate course of action for improving their hearing health.
Tinnitus Management
The company specializes in tinnitus management, offering solutions and support for individuals experiencing tinnitus. Their team of experts can provide guidance, recommend suitable treatments, and offer coping strategies to help alleviate the symptoms of tinnitus and improve overall well-being.
Wide Range of Hearing Aids
The company offers a wide range of hearing aids from reputable manufacturers. They provide options to suit different budgets, lifestyles, and hearing needs. With the guidance of their professionals, customers can find the perfect hearing aid that enhances their hearing capabilities and improves their quality of life.

Telephone
0800547836
New Zealand (Invercargill, Queenstown and Dunedin) based business providing hearing related products and services. Website includes details of services provided, "meet the team" details, full contact details.

healthandbeautylistings.org reviewer

Key pages found

Site last visited by us on...

27 November 2023

Average page load time

1.2 seconds

web.archive.org captures
Snapshots of audiologysouth.co.nz may include domain name holding pages
2022
2021
2020
2019
2018
2016
2016
2014
2013
2013

Social network presence