DNA Testing Kits | Brashan DNA

https://brashandna.com/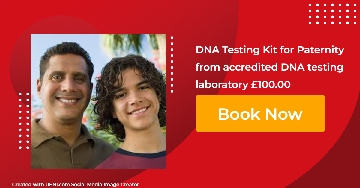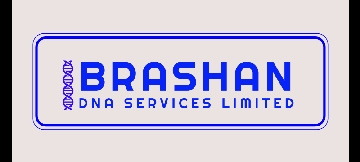 All tests are performed at our partner UK lab –so express result is available as your samples won't be sent abroad
Usually only a simple cheek swab is needed
Possibility of using nail or toothbrush discreetsample is available if necessary
TV production companies including ITV and theBBC trust our lab results for their DNA testing
Starts from just £100 with results within threeworking days – or same day results for £170
5* reviews HERE
The Peace of mind Paternity DNA test allows a person to decidewhether they are the father or not. Furthermore, it can prevent one from havingto pay child support for a child that is not biologically theirs. A simple DNAtest can save one a lot of trouble down the road. Imagine if one found outyears after they have been paying child support, that the child is not theirs.This can cause one a lot of stress and legal expenses, to have to fix a mistakefrom the past.
To confirm the biological father of a child for peace ofmind, follow four simple steps: buy a collection kit online, painlessly collectyour cheek cell DNA samples in the comfort of their home, and them back to thelaboratory in the enclosed envelope and receive the results by email.
Non-Invasive prenatal paternity (NIPP) DNA testing suppliesthe most exact way to decide the paternity of a baby before birth. It uses anultramodern process that combines the latest DNA technology and unique methodsof preserving the baby's DNA, which is naturally found in the mother'sbloodstream after 7 weeks into the pregnancy. While pregnant, this DNA testuses a simple blood sample from the mother and does not require a needle to beinserted into the womb. Two mouth swabs are also needed from the alleged fatherand mother.
Non-invasive Twin DNA Tests can quickly decide whethermultiple children are identical or not. In addition, some people buy DNA(zygosity) profiles as a unique gift idea for parents expecting twins or theirchildren.
Map Location

Telephone
07360 904566

UK (Ditton Aylesford, Kent) based business providing prenatal paternity testing services. Website includes details of services provided, e-commerce facilities including delivery and returns information, testimonials, details of accreditations gained, FAQs, details of awards won, terms and conditions, full contact details.

healthandbeautylistings.org reviewer

Signals of trust found on website
Testimonials found
Full company contact address and
phone number found
Accreditations found
Delivery information found
Returns policy found
Terms and conditions found
Awards won
Website secured by SSL certificate
Review of

brashandna.com
By

healthandbeautylistings.org
Information on how we determine signs of trust

Company address

631 London Road
Ditton Aylesford
Kent ME20 6DJ
United Kingdom

Site last visited by us on...

21 March 2023

Average page load time

1.59 seconds


Social network presence