www.castlecraig.co.uk

https://www.castlecraig.co.uk/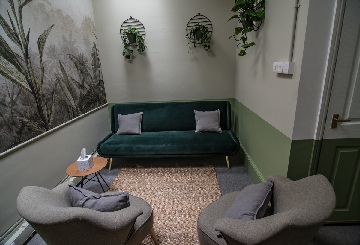 CATCH Recovery
CATCH Recovery is a private outpatientclinic providing high quality treatment for alcohol and drug addiction andrelated mental health problems. CATCH Recovery is located in London and offersonline therapy for people across the UK.
What We Treat
Alcohol and drugaddiction
Behaviouraladdictions: gambling, gaming, sex, porn, social media, shopping
Anxiety
Depression
Trauma
Relationship issues
Other mental healthdisorders
Aftercare for thoseleaving rehab
Services We Offer Addiction consultation One-to-one therapy Online therapy Recovery coaching Aftercare for those leaving rehab Residential rehab Group therapy Couples therapy Sober transport
Alcohol, Drug andGambling Addiction
Ourtherapy approach at CATCH Recovery follows theevidence-based 12 Step model. Our 40 years of experience has shown usthat this treatment works and can help you and give you the tools you need toget well again and live a fulfilling, happy life.
Our TreatmentProgramme
At CATCHRecovery, we create treatment programmesbased on the 12 Step philosophy and harness therapies such as CBT (cognitive behavioural therapy), DBT (dialectical behavioural therapy) andMI (motivational interviewing). As experienced addiction professionals, we knowthat structure is effective when it comes to helping you overcome thepsychological aspects of addiction, avoiding relapse, and continuing a stablelife after rehab.
Ourclinic located in Kensington, Southwest London, offers exceptional and bespoketreatment plans, whether you're being treated on an inpatient or outpatientbasis. We also offer therapy online so that you can benefit from our therapy nomatter your location.
Location
Based in 125 Gloucester Rd, South Kensington, London SW7 4TE and providing therapy online for people across the UK, CATCH Recovery is a part of a network leading rehabs under the Castle Health Group. This include the world-renowned Castle CraigHospital, Smarmore CastleClinic, Stockholmsbereoendeklinik and Castle Craig Nederlands.
Contact us tospeak to our admissions department if you or someone you know isstruggling with an addiction problem.
Registered as an independenthealthcare provider in London. See registration details.

Latest videos by castlecraig.co.uk
Castle Craig Reunion 2023 - Prof Peter Hawkins
published on 6 July 2023 by castlecraig.co.uk